Season 1 - Episode 1
Edit
Season 1 - Episode 1 of 13
Original Air Date: 13 January 2012
Viewers - 493,000
Back to School is the first episode of series 1 and the first episode of the 4 o clock club
Summary
Rookie teacher Nathan Carter takes charge of the euphemistically-named 4 O'Clock Club. It's really the detention class, and to his surprise he discovers that the king of the club is his 13-year-old brother, Josh. Josh is in denial that this uncool, elbow-patched, fresh-faced teacher is his brother. he tells the truth to everyone that Nathan is a former famous rapper who used to attend the school.
Trivia
First appearance of Josh, Nathen, Liz Carter, Ash, Ryan, Zoe Marie, Agness, Molly, Melanie Poppy, Mr Byrom Anita Andress and B mode(Though B Mode won't reappear until End of term)
This is the only episode to have a scene before the intro(Josh dreaming about Nathen teaching his class).
First appearance of Elembury High School and the Carters Apartment.
This is the highest viewed episode to be recoreded
Being the first episode there is difference and changes between the later ones
Liz and Molly have smaller hair styles
Molly is a photograher but this is never seen again
Ash has a certain liking to Cows as he suggest they paint one with utters this is immaidately changed to Monkeys but the cow will be mentioned in Ghost.
Watch The Full Episode Here Below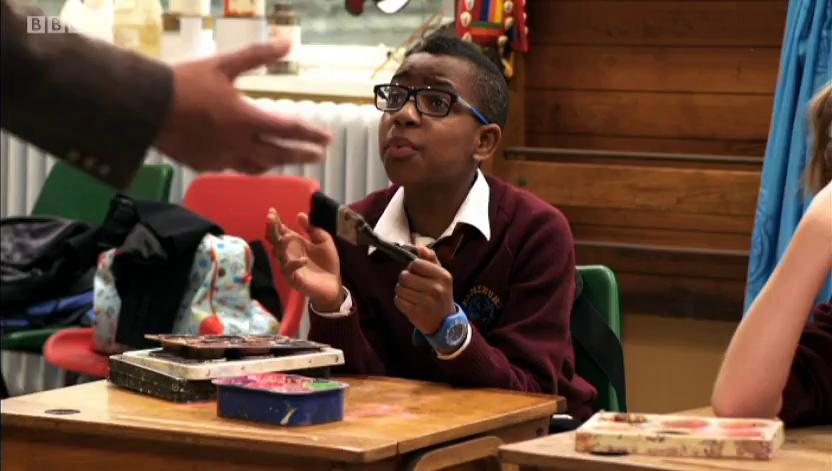 Ad blocker interference detected!
Wikia is a free-to-use site that makes money from advertising. We have a modified experience for viewers using ad blockers

Wikia is not accessible if you've made further modifications. Remove the custom ad blocker rule(s) and the page will load as expected.