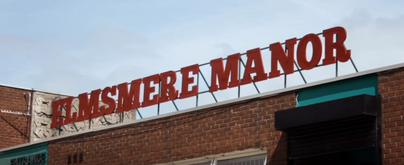 Elmsmere Manor is a school that was formed when Elmsbury Academy and Fowlmere Manor merged after a fire at Elmsbury Academy.
Pupils
Current (Main) Pupils
Other Pupils
Former Pupils
Minor pupils
Staff
Current Staff
Former Staff
Uniform
When Elmsbury Academy merged with Fowlmere Manor, the Elmsbury Academy pupils wore their Elmsbury Academy uniform and Fowlmere Manor pupils wore their existing uniform. All students wear a uniform similar to Fowlmere Manor's consisting of a green jumper with the school badge, a yellow polo shirt or a white or yellow shirt worn with a yellow and green striped tie, grey or black trousers or skirt.
See Also